Track II Dialogues
Tue, May 6th 2014, 11:25AM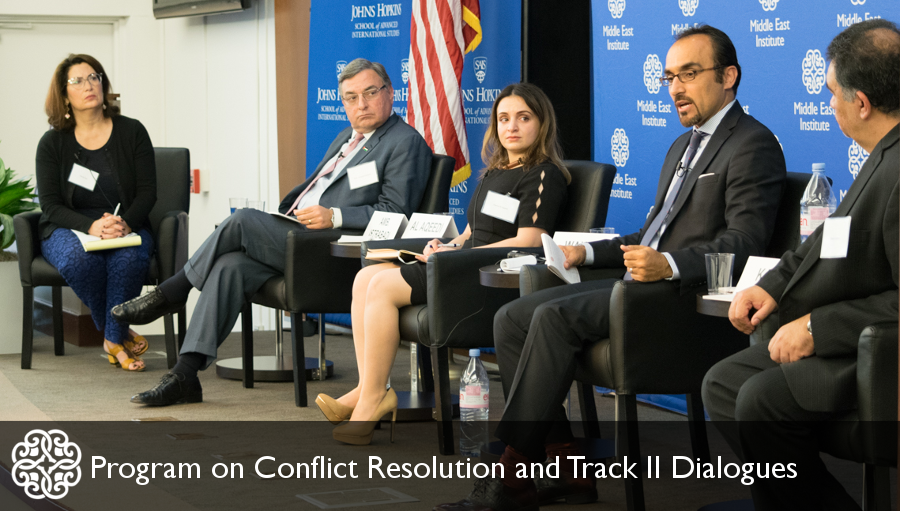 Track II In the News
Pages
Reports
Baghdad Declaration

Feb 27, 2018

Feb 27, 2018

Report

Feb 27, 2018

Feb 27, 2018

Aug 23, 2017

Aug 23, 2017

Report

Oct 18, 2016

Oct 18, 2016
Mission
The Middle East Institute's Initiative for Track II Dialogues seeks to establish spaces for current and former officials and senior experts from the Middle East, the United States, Russia, China, and the EU to engage on a regular basis in policy-relevant, problem-solving dialogues in which they discuss emerging political and security trends in the region, resolution of regional conflicts, and broader issues that are related to regional security.
Track II dialogues help participants gain a keener understanding of each other's perspectives about the issues under consideration, provide platforms to formulate and test options for new solutions for conflicting issues, and generate insights that help expand officials' understanding of the issues. In some cases, an outsider third-party team convenes the dialogue and facilitates the discussions. In other cases, some dialogue participants also serve as facilitators.
Track II diplomacy has become an increasingly important part of the evolving international political landscape. Track II dialogues work both as a conflict prevention and management tool and as an important component of peace-making strategies. Private foundations, non-governmental organizations, and universities are involved in these types of activities and have devoted significant resources to them.