About the DEPARTMENT

The Publications Department manages the scholar peer review process, layout, and distribution of The Middle East Journal, making it one of MEI's busiest departments. Since 1947, the Institute has published The Middle East Journal — one of the defining publications of American Middle East studies and the oldest scholarly journal about the region in the country. Interns are crucial to the publication of the Journal. In creating content for the Journal, they acquire a broad knowledge of current Middle East scholarship and extensive exposure to current events through open-source news analysis. Interns also learn about in-house publishing and the daily management of the Journal.
Responsibilities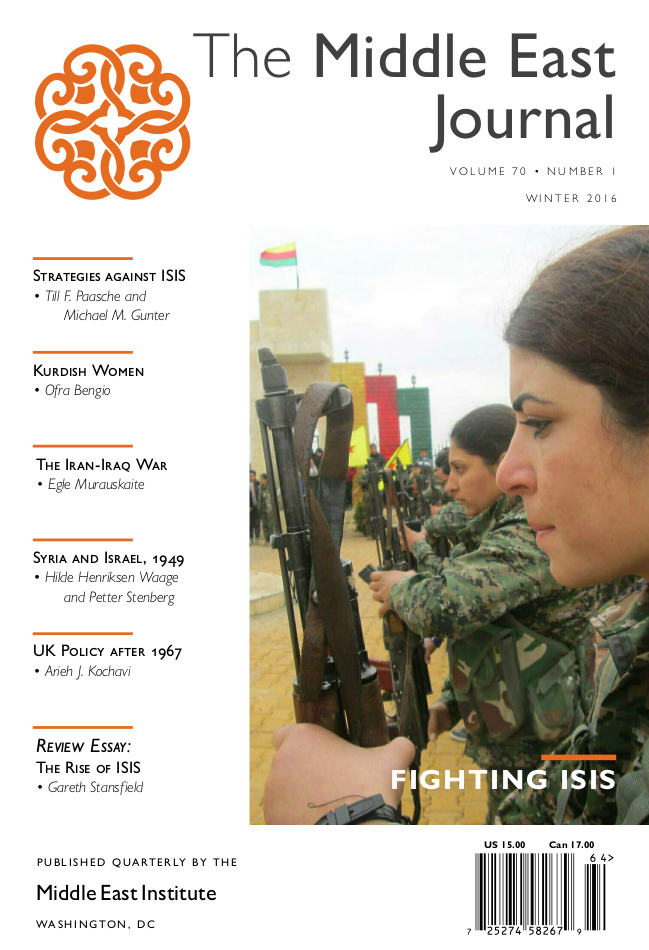 Maintain The Middle East Journal's Chronology Section
Each intern is responsible for multiple Middle East countries or conflicts, and conducts daily open-source news analyses for publication in the Journal's chronology section. The chronology section covers the region from Morocco to Pakistan, including Central Asia, and is a crucial archival resource for scholars. In writing chronologies, interns learn to conduct in-depth open-source news analysis and to write succinctly. Regular deadlines and a peer review process ensure quality and breadth of intern work
Book Annotations
Each intern is required to write 20 book annotations for the Journal's recent publications section. Annotations are short synopses of recent or forthcoming publications pertaining to the Middle East. Interns select the books they annotate from a bookshelf of wide-ranging material, and annotations give interns the opportunity to both explore areas of interest to them and master research summarization.
Editing
Publications interns are involved in the entire publication process of The Middle East Journal. Interns provide assistance in editing content and graphics for every Journal, from early drafts through final proofreading. Interns work directly with the Journal's editor and assistant editor to build their editorial skills.
Assist with Planning Marketing Strategies
Interns work directly with the Middle East Journal's managing editor and assistant editor to brainstorm, design, and implement marketing strategies for the Journal. Work draws upon and strengthens interns' design and marketing skills, and includes drafting, designing, and proofreading calls to papers and advertisements for the Journal.
Assist the Editor, Managing Editor, Assistant Editor, and Book Review Editor as Needed
Publications interns are responsible for assisting the editor, assistant editor, and book reviewer of the Journal as needed. Tasks draw upon interns' multitasking and management skills, and can include research, development work, and other analysis.
---
Number of positions: 3
Required Skills
Desired Skills
Adobe InDesign, Photoshop, and Excel skills preferred
Marketing experience a plus
Any regional language skills (including French) a plus