The large number of foreign fighters that joined ISIS is reminiscent of the flow of volunteers who joined the Afghan jihad against the Soviet occupation in the 1980s. At that time, many young Muslims from Southeast Asia traveled to Pakistan to support the Afghan mujahideen. Some of them returned to their countries of origin to establish extremist groups, most notably Jemaah Islamiyah.
Beginning in the early-to-mid 1990s the Al Qaeda terrorist network extended its reach into Southeast Asia -- setting up local cells to support its global operations and fostering cooperation among indigenous radical Islamic groups. In the ensuing decade, the full extent of the region-wide terrorist network with extensive ties to Al Qa'ida was uncovered.
Over time, however, there was a steady decline in extremist violence and a weakening of jihadi networks in Southeast Asia, due to a combination of factors, including enhanced vigilance and effective law enforcement. Nevertheless, jihadi ideology continued to be widely disseminated, particularly in Indonesia. And even as the capabilities of some extremist groups such as Abu Sayyaf in the Philippines and Jemaah Islamiyah (JI) were degraded and/or riven by factionalism, new groups appeared. Enter ISIS …
In the latter part of 2014, Singapore, Malaysia, and Indonesia confirmed that some of their nationals were fighting in Syria and Iraq. What were the reasons for ISIS' appeal? How heavy was, and is the ISIS footprint in Southeast Asia? Has the ISIS threat consisted mainly of the use of websites and social media to recruit followers? Or, is there also evidence that ISIS has deployed operatives to Southeast Asia for the purposes of recruiting foot soldiers? To what extent have local groups and individuals appropriated the ISIS narrative for their own purposes? Has ISIS won adherents and recruits elsewhere in the wider Indo-Pacific region?  
From the perspective of Southeast Asian governments, ISIS militants arguably pose a greater threat when they eventually return home than when they are trained and recruited to fight in the Middle East. What steps have Southeast Asian authorities taken to counter the ISIS' appeal? What measures have they contemplated or have they already put in place to prevent militants who return from the Middle East battlefield from rejoining local radical groups and rekindling the terrorist threat in the region?
In South Asia, the circumstances have been mixed. There have been relatively few pro-ISIS incidents in countries such as India, though the threat remains active. In Bangladesh and Affghanist, the influence of ISIS has been more pronounced. Having lost its stronghold in Libya and suffered defeats in Syria and Iraq, ISIS has sought to expand its foothold in Afghanistan and elsewhere in South Asia.
The essays in this series explore these and other questions pertaining to the threat posed by the rise of ISIS to Asia, and efforts that the governments of the region have taken and could/should take to respond to it. 
---
Jan 09, 2015
How ISIS Charmed the New Generation of Indonesian Militants 
Navhat Nuraniyah

The Islamic State's (ISIS) media wing, Al-Hayat Media Center, recently released a video entitled "Join the Ranks" that features a group of Indonesian foreign fighters in Syria. In the video, the charismatic Indonesian militant Bahrumsyah calls on his fellow Indonesian Muslims to migrate to the land of the "caliphate." It is estimated that 100 to 300 Indonesian militants have gone to fight in Syria. While some are spread across al-Qa'ida (AQ)-affiliated groups such as Ahrar Sham, this essay focuses specifically on links between Indonesian militants and ISIS. Indonesians and Malaysians fighting for ISIS appear to have formed their own military unit, the Katibah Nusantara. Meanwhile, 2,000 people across the Indonesian archipelago pledged allegiance to ISIS earlier this year.
Jan 12, 2015
Vulnerabilities and Resistance to Islamist Radicalization in India 
Ajai Sahni

India has long remained an enigma within the discourse on the Islamist extremism and terrorism that have afflicted widening areas of the world. The emergence of the Islamic State (ISIS) and its appeal to significant numbers of radicalized Muslims have highlighted ambiguities surrounding the role of these ideologies in India. Fighters from at least 82 countries are said to have joined ISIS. Western countries with tiny Muslim populations and long-standing programs intended to counter the trends toward radicalization of Muslims have found that scores—even hundreds—of their citizens are involved in the fighting in Iraq and Syria. By comparison, India, with a Muslim population of about 176 million (well over twice the total population of Europe), has seen an estimated 18 radicalized Muslims join ISIS in Iraq-Syria.
The Islamic State (ISIS) currently poses a serious security threat to Indonesia. The group has already recruited hundreds of young fighters and jihadi volunteers from various parts of the country. Its battlefield successes and its call for the establishment of a caliphate in Indonesia have resonated with, mobilized, and united jihadi groups that had previously been fractured and weakened. This essay examines past efforts to establish an Islamic state in Indonesia and discusses how veterans of past conflicts―from the war in Afghanistan in the 1980s to the religious conflicts in Poso and Maluku―seeded Indonesia's jihadi movement, spawning new networks and organizations. The current global jihad battlefield in Syria and Iraq is the training ground for the next generation of jihadi returnees to Indonesia and Southeast Asia.
Jan 16, 2015
Militant Islam in Malaysia: Synergy between Regional and Global Jihadi Groups 
Andrin Raj 

The militant jihadi movement has been growing steadily in Malaysia since the early 1970s. The origins of Jemaah Islamiyah (JI) can be traced to Seremban, Malaysia, where Abu Bakar Ba'asyir began laying the groundwork for the organization in the early 1980s. When he spearheaded the formal establishment of JI a decade later, Ba'asyir created four mantiqis (bases) covering Malaysia and Singapore, Thailand and the Philippines, Indonesia and Sulawesi, and Australia and the Papuas. JI went on to serve as a platform for international terrorist groups. Al-Qa'ida and, more recently, the Islamic State (ISIS) have tapped into JI's organizational structure in order to increase their influence in Southeast Asia. This essay explores this ongoing synergy between regional and international militant groups in Malaysia, and examines the government's continued failure to contain the spread of extremism.
Jan 27, 2015
There and Back Again: Indonesian Fighters in Syria
Julie Chernov Hwang, Noor Huda Ismail

In July of 2014, I met with a former member of Tanah Runtuh, Jemaah Islamiyah's onetime affiliate in Poso, Central Sulawesi. As he was newly released from prison, I wanted to inquire as to his future plans. Would he go to the hills and fight with Mujahidin Indonesia Timor (MIT)? Would he follow in the footsteps of many of his former comrades and become a contractor? When he walked into the room, I was surprised to see that he sported an Islamic State (ISIS) t-shirt. "Do you want to join ISIS?" I asked. "If I can raise the money," he answered. A week later, I met with a former affiliate of Noordin M. Top who was running several small businesses in Solo, Central Java. I had interviewed him in 2012 when he was due to open the Solo branch of Dapur Bistek, a restaurant-cum-job training program for former fighters run by the Institute for International Peace Building. With his son next to him eating ice cream, he told me that he hoped to fight with Jabhat al-Nusra (the Nusra Front); he simply needed to raise the money. Whether or not these two individuals ever make it to Syria, their responses raise important questions.
Jan 29, 2015
ISIS and the Institution of Online Terrorist Recruitment 
Robyn Torok  

The rise of ISIS and associated jihadi violence taking place in Syria and Iraq has reverberated widely. The effects can be felt not just in the horrific attacks that took place in Paris in January 2015, but across the Asia-Pacific region as well, including Australia. Public officials and analysts are struggling to understand and devise countermeasures to the recruitment mechanisms employed by ISIS and other violent extremist groups. This essay explores the role that social media has played in ISIS's efforts to attract adherents.
May 03, 2016
ISIS Recruitment of Malaysian Youth: Challenge and Response
Mohd Azizuddin Mohd Sani

This essay discusses ISIS recruitment methods that target Malaysian youth and critically examines the measures that the authorities have thus far put in place to counter them.
May 10, 2016 
The Role of Women of the Islamic State in the Dynamics of Terrorism in Indonesia
Unaesah Rahmah

Drawing upon the work of Mia Bloom, this essay challenges the assumption that women are seldom involved, or are at any rate marginal actors in violent extremist groups. The author argues, with reference to the case of Indonesia, that women are strategic actors, and not hapless victims or bystanders in terrorist movements and counter-terrorism efforts.
May 19, 2016 
ISIS in Southeast Asia: Internalized Wahhabism is a Major Factor 
Ahmad Fauzi Abdul Hamid 

Surveys over the past few years have worryingly indicated a rise in the level of extremist tendencies among Southeast Asian Muslims, albeit these tendencies are still at a comparatively low level. The internalization since the 1970s of the Wahhabi brand of Salafism among Southeast Asian Muslims is the major factor behind this apparent shift towards a more radical worldview. The relatively low level of concern over rising Islamist extremism among Indonesian and Malaysian Muslims indicates a worrying institutionalization of radical interpretations of Islam in the general Islamic landscape of both countries. Countering Salafization is rendered difficult by the fact that influential Muslim personalities and elements within Muslim-majority states have themselves embraced aspects of Wahhabism. Between Wahhabism and ISIS, which is but its violent manifestation, lies a short and slippery slope.
Aug 02, 2016
The Rise of Islamism and Single-Party Rule in Malaysia
David Martin Jones

This essay demonstrates that beneath the surface is a tangle of festering problems that have contributed to the progressive alienation of elements within Malaysian society and rendered them susceptible to the appeal of transnational jihadist influences. The rise of Islamist radicalism is one of the more visible and worrisome signs of the erosion of the authority of Malaysia's long-standing ruling party, the United Malay National Organization (UMNO).
Aug 16, 2016
Malaysian Foreign Fighters from Past to Present: Different Pathways to Terror
Hafiza Nur Adeen Nor Ahmad

This essay briefly examines Malaysia's past experience dealing with jihadist activities and profiles four Malaysian foreign fighters from the current period. The central argument is that, even though Malaysians constitute a relatively small number of foreign fighters in Iraq and Syria, they pose a major problem for Malaysia and other Southeast Asian countries and are a complicating factor in the conflicts in which they are involved.
Aug 25, 2016 
Beyond Performativity: Islamic State (ISIL) and Indonesia's Counter-radicalization Challenge
Joshua Snider

This essay explores the counter-radicalization landscape in Indonesia with reference to the current challenge posed by Islamic State (ISIL). The author argues that rather than adopting "ISIL-specific" strategies, the Indonesian state should engage more comprehensively with the problematic of counter/de-radicalization policy and, more controversially, the nascent mainstreaming of extremism.
Oct 14, 2016
Indonesia's Nahdlatul Ulama: A Tolerant, Inclusive Message
Giora Eliraz

The current initiative by Nahdlatul Ulama (N.U.)—a traditionalist organization with an estimated membership of over 40 million—to promote globally the notion of Islam Nusantara (Islam of the Indonesian Archipelago) aims to spread, both locally and globally—and to the Arab Middle East in particular—a multifaceted message of a tolerance and moderation in an effort to counter religious extremism and terror. This essay examines the background, substance, and significance of this initiative.
Jan 31, 2017
Institutionalized Violence in the Muslim World Begets Global Islamic Militancy
Ahmad Fauzi Abdul Hamid

The rise since mid-2014 of the Islamic State (ISIS) seems to have eclipsed other manifestations of global Islamist violence. ISIS's notoriety is attributable to, among other things, its spectacular brutality, territorial gains and apocalyptic ideology. Escaping the attention of many is the fact that ISIS taps into sentiments that have been fostered by extremist policies of many Muslim governments and leaders themselves as an outgrowth of decades of authoritarian rule following post-colonial upheavals in many Muslim societies.
Aug 15, 2017
The Malaysian State Responds to IS: Force, Discourse, and Dilemma
Nicholas Chan

This essay critically examines the Malaysian state's responses to IS, which, while having proven relatively successful in maintaining public safety (as compared to Thailand, Indonesia, and the Philippines), have not slowed the pace of radicalization among the Malaysian populace. The essay highlights the operational dimension in the post-Internal Security Act (ISA) era, as well as the active discursive campaign to denounce, discredit and diminish IS. The essay then discusses the dilemma faced by self-proclaimed "Islamic" states such as Malaysia in countering Islamist militancy.
Sep 19, 2017
Al-Qaeda in the Indian Subcontinent (AQIS): Renewing Efforts in India
Mohammed Sinan Siyech

On September 4, 2014 Al-Qaeda Central (AQC) announced the formation of a new regional affiliate called "Qaedat al-Jihad fi'shibhi al-qarrat al-Hindiya," or Al-Qaeda in the Indian Subcontinent (AQIS). Recently, AQIS has been ramping up its efforts to increase its presence in India. This article examines AQIS' renewed ambitions and activities in India.
Oct 10, 2017
Killing in the Name of Air Time? Global Mass Media's Representation of ISIS
Ada Peter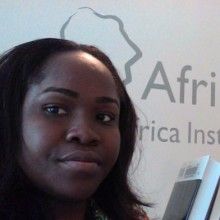 The relationship between the mass media and terrorist outfits, particularly ISIS, as symbiotic; that is, terrorists provide bloody emotional news, which the mass media uses to sell their products. Another, less convincing but prevalent criticism of the press, is that the attention they accord terrorist groups fuels further violence. Still others argue that globalization of the mass media, in a sense, contributes to the spread and enhancement of terrorist outfits' ability to extend their reach, even to countries as far afield as Southeast Asia. This essay shows that, on the contrary, global media's skewed reporting of terrorism serves to manufacture popular revulsion of terrorist acts and opposition to jihadists' agendas.
Jul 23, 2018
Anti-India Sentiments in South Asia: Terrorist Recruitment Narratives
Mohammed Sinan Siyech and Nazneen Mohsina

India's strategic choices in South Asia have prompted it to interfere in the domestic affairs of some of its neighbors. As a result, India has become a part of domestic politics of most of its neighboring states where anti-India sentiment is often used to bolster the nationalist credentials of various political formations. Importantly, such sentiments have been leveraged by Jihadist groups — especially those operating in Pakistan and Bangladesh — to shore up support for themselves.