In this week's Monday Briefing, MEI experts provide analysis on Fatah-Hamas reconciliation talks in Cairo, possible cooperation between the Syrian Democratic Council and the Assad regime, the protests in Iraq, the U.S.'s lifting of restrictions on aid to Egypt, and Imran Khan's victory in the Pakistani elections.
A step forward for Palestinian reconciliation?
Nathan Stock, MEI Scholar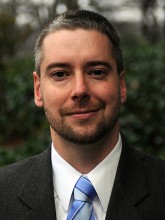 A delegation from Palestinian Authority President Mahmud Abbas's Fatah party is in Cairo for talks on an Egyptian proposal to restart Palestinian reconciliation. Earlier this month, a Hamas delegation traveled to Cairo and announced their acceptance of the Egyptian plan. A leaked text of the proposal includes a timeline for ending the PA's economic sanctions on the Gaza Strip, the formation of a unity government, and the meeting of a committee to address reform of the PA civil service. It also calls for "meetings between the relevant security committees...to discuss security..."
The Fatah official leading the delegation said that the PA is leaning toward supporting the Egyptian proposal. This is consistent with weeks of reports from Ramallah that the PA would issue a constructive response to the renewed Egyptian initiative. Moves toward Palestinian unity would help foster united opposition to the Trump administration's nascent Israeli-Palestinian peace plan, which has been widely derided by Palestinians. Progress toward reconciliation also would ease some of the pressure on President Abbas regarding the lack of an agreed-upon plan for leadership succession.
However, security issues are likely to remain a significant obstacle. Just before the Fatah delegation departed, President Abbas referenced that his position on the reconciliation deal had not changed since its announcement in October 2017. Those negotiations broke down over Abbas's refusal to accept any partial handover of security control in Gaza to the PA. With Hamas unwilling to completely disarm its military wing, and absent some compromise that would allow Hamas to retain its weapons while facilitating a partial deployment of PA forces in Gaza, the talks are unlikely to make real progress.

The SDC and Syrian regime come to the table
Charles Lister, Senior Fellow
Senior representatives of the U.S.-backed and Kurdish-led Syrian Democratic Council (SDC) held formal talks with representatives of the Assad regime in Damascus on Friday to explore avenues for cooperation amid continued rumors of a likely U.S. withdrawal from Syria. Led by Ilham Ahmed, who until recently was the SDC's co-chair, the delegation reportedly discussed the prospect of state employees returning to work at Tabqa Dam—Syria's largest—and a gradual return of state services to territories controlled by the SDC's armed component, the Syrian Democratic Forces (SDF), in northeastern Syria.
A gradual influx of government influence over the management and provision of services such as electricity, water, education, and healthcare would give the Assad regime an invaluable source of leverage to further undermine the durability of a U.S. presence in Syria. Senior officials in the SDF and its dominant faction, the Kurdish militia known as the People's Protection Units (YPG), have been publicly critical of the U.S. since its failure to protect the YPG bastion of Afrin from Turkish attack in January 2018.
Since then, the SDF has suffered a crippling defeat in Afrin, the U.S. has sought to mend political and military ties with Turkey, and President Donald Trump has strongly indicated his desire to leave Syria altogether. Within that reality, multiple senior SDC and SDF officials have publicly criticized the U.S., and recently, SDC officials have indicated the possibility of the SDF assisting the Assad regime in recapturing Idlib from opposition forces. That would almost certainly guarantee a serious armed conflict with Turkey, which has placed much of northwestern Syria under its protection and labeled any threat to it as a "red line."
As the regime and SDC look to sustain this new dialogue, the stakes could not be higher.

Iran's rhetoric a double-edged sword
Alex Vatanka, Senior Fellow
As the authorities in Tehran scramble to find ways to offset renewed U.S. pressures on the Iranian economy, there has been a tendency at the top of the political pyramid to close ranks. Short of good options, President Hassan Rouhani is sounding more hawkish, and has noticeably moved to the political right. He is peddling himself as the leading voice advocating "resisting" American pressure. This includes his recent repeated threats that Iran can and will exploit the weaknesses of its rivals in the Middle East in the event of war. Supreme Leader Ayatollah Ali Khamenei and the top brass of Iran's Revolutionary Guard were quick to back Rouhani up.
Such bluster is perhaps necessary from a domestic political perspective, but it is also a double-edged sword. Reaction from Iran shows the public is not interested in a tit-for-tat between Tehran and Washington but a way out of this stalemate. Take the reaction to a speech by Qassem Soleimani, a top Revolutionary Guard commander, who told U.S. President Donald Trump that, "America can start a war but Iran will finish it." Iranian public reaction was one of alarm, with comparisons being made to the Iran-Iraq War when the hard-liners in the Revolutionary Guard endorsed a policy of continuing the war even though the country was badly suffering.
The regime in Tehran will ultimately find it hard to dismiss any prospect of negotiations with the Trump administration. It probably will not lead to a breakthrough given the distance between the two sides, but Tehran has to show its hurting public that it is not taking the likelihood of a military conflict lightly.

Will Iraq's protests lead to reform?
Randa Slim, Director of the Initiative for Track II Dialogues
In a speech read by his spokesman during last Friday's sermon in Karbala, Ayatollah Ali al-Sistani lent his support to the ongoing protests in southern and central Iraq. He reminded officials, primarily among them Prime Minister Haider al-Abadi, that the Iraqi Shi'i clerical leadership had warned them three years ago of the urgency of fighting corruption and implementing reforms—warnings that were not heeded. The speech prompted action from Abadi, who on Jul. 29 suspended the duties of Minister of Electricity Qassim al-Fahdawi until investigations are completed into the deterioration of the electricity sector.  
Protesters who held mass demonstrations on Friday will likely interpret Abadi's latest move as too little too late. Sistani's support will embolden them. They are already escalating their demands beyond service provision and job creation, and are now calling for changes in the ruling system, the dismissal of officials, and bringing corrupt officials to account.  
Government formation is on hold until the completion of the ongoing manual vote count. Sistani's call for the next government to be formed with "sound foundations and effective and correct competencies" means changing the rules of the game for political leaders who horse-traded cabinet posts in the political system that has been in place since 2003.
Despite Sistani's moral sway, these political elites are unlikely to heed his call. As currently structured, the political system benefits them and they will resist changes to it. Instead, their likely course of action is to co-opt leaders in the protest movement and resort to making selective concessions to some constituencies and not others, with the objective of weakening the cohesiveness of the protest movement. Time is not on the protesters' side.

US restrictions on aid to Egypt miss the mark
Mirette F. Mabrouk, MEI Senior Fellow
Last week, U.S. Secretary of State Mike Pompeo lifted restrictions on $195 million in military aid to Egypt that had been frozen last year, in response to both the country's human rights record and its dealings with North Korea.
The news was met a chorus of disapproval from human rights groups who generally made two arguments against the lifting of aid restrictions: that Egypt's human rights record is dismal, and that Egypt is no longer a relevant regional power.
The first argument is irrefutable—freedom of expression and room for dissent in Egypt has shrunk exponentially over the past several years, and human rights abuses are rife. The second, however, is a significant miscalculation. It is true that domestic security and economic issues have taken up much of the government's bandwidth, but there are few regional issues in which it is not playing an important role. The idea that Egypt has become a regional nonentity is one that has gained popularity in Washington but does not appear to be shared by European powers or Egypt's neighbors, some of whom poured billions into shoring up its economy when it was at its shakiest three years ago.
Egypt's human rights situation must be addressed—repression invariably leads to increasing desperation. However, the biggest leverage over Egypt has always been economic, and the country is eager to attract FDI. Conditioned investment would be a far bigger incentive than decreasing conditioned aid. Carrots work well in the absence of a stick.  
The PTI claims its prize
Marvin G. Weinbaum, Director for Afghanistan and Pakistan Studies
In an election predicted to be a close contest between Imran Khan's PTI and Nawaz Sharif's PML-N, PTI scored an impressive victory. Khan is poised to form the new government having won 115 directly elected National Assembly seats, just 22 short of a majority. He should easily put together a coalition from among elected independents and those from smaller political parties, some 50 in all. The greatest number of them will follow the time-honored tradition of joining to share in the spoils of the winning side rather than being on the outside of power. The election process even by Pakistan's standards appears to have been highly tainted by fraud. PTI success is also sullied by what appears to have been the boost it received from a military determined to undermine the PML-N by encouraging defections among party stalwarts and intimidation of the media.  
Khan's victory speech to the nation was moderate in tone and substance rather than stridently populist. He pledged to dedicate his government to addressing poverty, eliminating corruption, and reducing government spending. Khan also spoke soothingly of establishing mutually beneficial relationships with the U.S., Afghanistan, and India. But his reformist agenda has failed to address tax or land reform, both critical to dealing with inequality and corruption. Nor has he specifically mentioned either the Pakistani or Afghan Taliban, both of which he has often spoken of sympathetically. Overall, Khan's hand in bringing change will be constrained by an economy in crisis, a military that owns Pakistan's foreign policy, and those conservative constituencies that have contributed to his success.
Photo by KHALED DESOUKI/AFP/Getty Images