In this week's Monday Briefing, MEI experts Robert S. Ford, Eran Etzion, and Gonul Tol provide analysis on recent and upcoming events including the Syrian government's moves to assert control over southwestern Syria, Prime Minister Benjamin Netanyahu's efforts to lobby Europe to reinstitute sanctions on Iran, and Turkey's currency crisis.
Subscribe for free to get the Monday Briefing delivered straight to your inbox by clicking here.
Deal to ease tensions in Syria's southwest still has sticking points
Robert S. Ford, Senior Fellow
The Syrian government's moves to assert control over southwestern Syria have provoked a diplomatic scramble. The government has sent reinforcements into the southwestern corner of the country. On May 25, Syrian aircraft dropped leaflets over the opposition-held portions of Daraa city demanding that the fighters surrender. The armed opposition there has vowed to fight.
With a battle looming, Moscow fears that combat could escalate into a full-scale war between nearby Israel and Iran in Syria, a potentiality that could threaten the nascent consolidation of the Assad government's power. For the first time, there are signs of Russian willingness to pressure Iran regarding its forces in Syria. A U.S. threat on May 25 to intervene if the Assad government attacked has accelerated diplomatic discussions directly involving Russia, the U.S. and Jordan, and indirectly Israel. There is no final deal yet, but contours are emerging that include the reassertion of formal Syrian government control of opposition-held areas, leaving in place existing local administration; the withdrawal of Iran-backed militias from the Golan Heights and out of the southwestern corner of Syria, perhaps in stages; and deployment of Syrian army units to the border with Israel.
Such a deal could forestall an immediate outbreak of fighting, but opposition fighters have not agreed yet. In particular, control of the border crossing between Jordan and Syria, long controlled by the rebels, remains at issue. Israeli prime minister Benjamin Netanyahu on May 27 emphasized that Israel would accept no Iranian military presence in any part of Syria. While news reports suggest the Iranians might leave southwestern Syria, Iranian and Syrian officials have stressed that Iranian forces are in Syria at the invitation of Damascus.
Netanyahu's Europe visit to focus on Iran
Eran Etzion, MEI Scholar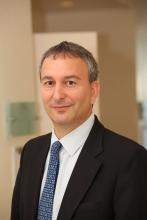 Israel's European agenda has—once again—been overtaken by Iran.
The visit is part of Prime Minister Benjamin Netanyahu's concerted effort to leverage the U.S. departure from the Iran nuclear deal and reinstitute the sanctions regime. Israel and the U.S. want to make sure that Europe will not obstruct the effort. The 12-point plan presented by Secretary of State Mike Pompeo reads like a Netanyahu speech, and is of course a total non-starter for Iran. From the European perspective, Netanyahu is viewed as an extension of Trump, and vice versa. Britain, France and Germany, which have been leading talks to save the deal, are caught in a bind. They want to salvage the deal and resist Trump's unilateral breach of the agreement. But they are not seeking further erosion of the trans-Atlantic alliance, which is badly needed vis-a-vis the re-emerging Russian threat.
For Netanyahu, Europe is a potential obstacle that requires constant attention. His relations with Merkel soured a long time ago, and are now beyond repair. Macron is an entirely different story, and holds some potential promise. Early Israeli hopes for a renewed and enhanced U.S.-U.K. alliance post-Brexit have already cooled. But Israel-U.K. relations have been booming.
The Syrian arena will also feature within Netanyahu's Iran framework. His stated goal of forcing Iran out will probably not gain immediate support. In the long run, Europe shares this interest, but it has different short-term priorities, primarily a comprehensive political agreement and the return of Syrian refugees.
Last and least, the Palestinian issue will come up, with the usual European criticism of Israeli use of force in Gaza and deep concern about the evaporation of the two-state solution. Netanyahu, like Palestinian Authority president Mahmoud Abbas, is at the end of his political career. His Palestinian issue legacy is already set in stone—the gravestone of the Oslo Accords.
Turkey's currency crisis
Gonul Tol, Director for Turkish Studies
Turkey's President Recep Tayyip Erdogan seems to have lost his battle against international financial markets. After having resisted an interest rate increase even as the lira lost 20 percent of its value against the dollar since the start of the year, he finally relented. Turkey's central bank raised interest rates to halt the slide in Turkish currency. Yesterday, in an effort to calm financial markets, the central bank promised to simplify its complex system of interest rates. The move led to a huge leap in the value of the Turkish currency.
Erdogan is a self-described "enemy of interest rates." He takes the unconventional view that high interest rates cause rather than curb inflation. During a recent visit to the U.K., investors were shocked to hear Erdogan's plans to exert more control over the central bank, tame rising inflation and a currency in freefall, while simultaneously seeking lower interest rates. His remarks sent the Turkish lira to a record low last week.
Despite the recent steps taken by the central bank, investors still worry that his micromanaging and unconventional economic views will damage the Turkish economy. Erdogan might have backed down for now, but Turkey's economy might be entering a slow-burning crisis, one that has largely been a product of Erdogan's problematic politics. Whoever wins the elections in June will pay a heavy price, along with the people.