In this week's Monday Briefing, MEI experts Gerald Feierstein, Alex Vatanka, Nathan Stock, and Randa Slim provide analysis on recent and upcoming events including the Senate's decision to pull out of Yemen, enduring Iran-Pakistan political strain, Egypt's role in Palestinian reconciliation, and America's dissolving influence in Syria.
Senate moves to end US engagement in Yemen conflict
Gerald Feierstein, Director of Gulf Affairs and Government Relations
Senate Joint Res. 54, introduced on Feb. 28 by Sens. Bernie Sanders, Mike Lee, and Chris Murphy, maintains that U.S. support for the Saudi-led coalition in Yemen violates the War Powers Resolution by "introducing" U.S. military forces into hostilities against the Houthis. A number of outside observers predict that the resolution has fair prospects for passage, at least in the Senate, where an effort last June to block the sale of munitions to Saudi Arabia received 47 votes.
In support of the demand for an end to U.S. engagement in the Yemen conflict, the Senate resolution makes several exaggerated assertions, including that U.S. military personnel assist in aerial targeting and help coordinate military and intelligence activities. In support of the argument, the resolution quotes Secretary of Defense James Mattis as saying that the U.S. is helping the Saudis identify "how you do target analysis and how you make certain you hit the right thing." While the U.S. is helping improve the Saudi-led coalition's capabilities, it's clear from Mattis' comments that he did not mean to imply that U.S. service personnel were undertaking the actual targeting or intelligence activities directly.
U.S. support for the Saudi-led coalition in Yemen has been incidental to the war effort. An end to U.S. involvement will not mean that the coalition will be forced to withdraw. But, on the eve of Crown Prince Mohammed bin Salman's visit to the U.S., the Senate resolution should be seen as a warning to the administration and to the Saudis that patience over the continued conflict in Yemen and the humanitarian consequences is wearing thin in Washington. The Saudis do not have a great wellspring of support or sympathy to draw on here.

Iranian foreign minister visits Pakistan
Alex Vatanka, Senior Fellow
Iran's foreign minister, Javad Zarif, is in Pakistan on a three-day visit. Much of his agenda is said to be an effort to expand economic ties. The aim is to increase trade fivefold to about $5 billion a year. Achieving such a goal benefits both countries, which grapple with underperforming economies.
However, such promises have been made before. And as before, geopolitics will continue to get in the way of closer Iran-Pakistan ties. Not even the recent quarrel between Islamabad and the administration of U.S. President Donald Trump will alter the fact that Pakistan is inherently unable to move closer toward Tehran. On the regional level, Islamabad will continue to prioritize ties with the Arab states of the Persian Gulf, Iran's rivals.
Take the case of trade in energy, the most natural sphere for economic exchange between energy-rich Iran and energy-poor Pakistan. Iran's decade-long effort to build a pipeline to deliver gas to Pakistan is still going nowhere. Iran's oil minister, Bijan Zangeneh, has as recently as February threatened to take Islamabad to international arbitration if it fails to start to build its section of a planned gas pipeline from Iran to Pakistan. Iran has finished its part of the pipeline. Instead, the Iranians believe that Pakistan might soon declare its withdrawal from the project, which has been planned since the early 1990s.
This comes on the back of the Feb. 23 launch of the $10 billion and 1,800 km pipeline that will deliver gas from Turkmenistan to Afghanistan, Pakistan and India (TAPI). This 30-year project is a serious rival to Iran's attempts to sell gas to Pakistan and India. The Saudis are believed to be among the financial backers of TAPI. Under pressure from the U.S. and the Gulf states, Pakistan will continue to avoid Iran even when it pretends otherwise.

Egypt in the middle
Nathan Stock, MEI Scholar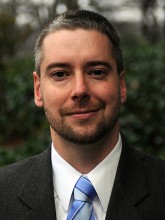 An Egyptian security delegation returned from the West Bank to the Gaza Strip on Mar. 11. They conducted meetings in Gaza last week, before shuttling to Ramallah to meet Palestinian Authority officials. The visits come after a senior Hamas delegation visited Cairo in February for meeting with Egyptian officials.
The discussions are part of an Egyptian effort to revive reconciliation talks between the two main Palestinian factions: Fatah, the party of President Mahmoud Abbas, and Hamas, which has dominated Gaza since 2007. In October 2017, the Egyptians brokered an agreement which saw Hamas give up control of Gaza's border crossings—the most significant step Hamas has taken toward relinquishing Gaza. Since then, there has been limited progress toward addressing the reintegration of PA civil servants in Gaza, but otherwise the process has broken down. The key sticking point remains the fate of Hamas' armed wing, the al-Qassam Brigades. Abbas continues to insist on the a priori disarmament of Qassam, something Hamas has refused. Thus far, Egyptian efforts to broker a compromise centered around shared control of Qassam by Hamas and the PA have failed.
Egyptian re-engagement in recent weeks is likely a response to the continued deterioration of the humanitarian situation inside Gaza. Potable water is scarce, electricity is available for a maximum of six hours per day, and there have been strikes in local hospitals. All this has sparked fears of public health crisis, which would further destabilize the impoverished territory, possibly leading to armed conflict with Israel.  

Russia, Turkey and Iran take reins in Syria
Randa Slim, Director of the Initiative for Track II Dialogues
The foreign ministers of Russia, Turkey and Iran are scheduled to meet later this week in Kazakhstan without the presence of "observers or Syrian sides." This meeting reflects well the political realities in Syria. More than ever, this conflict is shaped by the interests and actions of Russia, Iran and Turkey.
Domestic political considerations in the three countries partly drive their strategic calculi in Syria. Syrian parties, regime and opposition included, increasingly play a marginal role in the negotiation processes shaping Syria's future. The United States is no longer an indispensable player in the solution-making process in Syria. As the potential threat to the homeland and U.S. allies emanating from an ISIS or al-Qaeda cell in Syria recedes, the U.S. no longer has a vital national security interest in Syria. Rolling back Iranian influence in Syria is an important, though not a vital, U.S. interest.
While Russia is the indispensable player in Syria, it needs the cooperation of both Iran and Turkey to achieve its short-to-medium term objectives. It needs Tehran's cooperation to persuade the Syrian regime to participate in a joint regime-opposition constitutional review committee agreed upon at the Syrian National Dialogue Congress recently held in Sochi. Moscow sees this committee as an important next step in the U.N.-led diplomatic process in Geneva.
Moscow also needs Ankara's cooperation in the implementation of the de-escalation zone in Idlib province and in providing a more pliable Syrian opposition to the negotiation table in Astana and Geneva. In return, Ankara has secured Moscow's cautious blessing for its military operation in Afrin, which seeks to end any prospect of a Kurdish autonomous zone in northern Syria.