In this week's Monday Briefing, MEI experts Charles Lister, W. Robert Pearson, and Yousef Munayyer provide analysis on ISIS' continued threat to security despite losing territory, President Erdogan's upcoming visit to Sudan as a political calculation, and Mohammed Dahlan's effort to return to Palestinian politics.
ISIS Losing Territory, but Not Defeated
Charles Lister, Senior Fellow
As ISIS' last remaining territorial holdings in Mosul are rolled back, the group has begun to launch counter-attacks 'behind enemy lines.' In an attempt to undermine confidence in areas newly under government control, multiple ISIS suicide squads attacked security and civilian targets in western and eastern Mosul over the weekend. Ten days earlier, more than 100 ISIS militants—as many as half of them suicide bombers—launched a similar diversionary counter-attack in the city, demonstrating that while the group may be losing its 'state,' it nonetheless remains a potent security threat under the surface.
With a territorial victory an inevitability, the Iraqi state is now faced with a far greater challenge: to demonstrate an ability to stabilize and rebuild. In Syria meanwhile, the U.S.-backed Syrian Democratic Forces (S.D.F.) have achieved methodical progress in the third week of operations in Raqqa city, capturing another district (Al-Qadisiya) on Sunday. While progress on-the-ground in Raqqa is clear, the campaign has raised concerning questions.
Since beginning operations on June 6, the U.S.-led coalition has conducted an extremely heavy air campaign, launching at least 383 acknowledged strikes, which according to local monitors, have killed nearly 700 civilians—or 35 every day. Recent statements from the U.S. government; S.D.F. historical precedent; and negotiations recently disclosed to me all herald a strong likelihood that a Raqqa captured by the S.D.F. would eventually be shared with, or transferred to the Assad regime. Both developments would do nothing but re-embolden extremist narratives in eastern Syria, virtually guaranteeing an eventual ISIS return.
Despite some recent hopeful claims, ISIS is a long way from being 'defeated.' Extremists exist because they fill vacuums and exploit dynamics of pre-existing instability. Once again, we appear determined to win the military battle by way of furthering the very dynamics that extremists rely upon.

Erdogan Goes to Sudan amid G.C.C. Crisis
W. Robert Pearson, MEI Scholar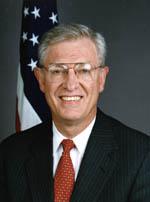 President Recep Tayyip Erdogan's trip to Sudan this week has three major purposes: 1) to develop new economic opportunities in energy and infrastructure; 2) to burnish his credentials as a leader in the Muslim world; and 3) to boost Turkey's position in the Qatar dispute, knowing that Sudan has taken a neutral position on the crisis, but has also improved ties with Saudi Arabia while its relations with Egypt, Ankara's regional nemesis, have weakened.
Turkey and Sudan have already held military-to-military discussions aimed at greater defense cooperation, and possibly eventual purchases of dual use Turkish military equipment. There is a commercial and economic partnership agreement between the two countries, which may become the framework for expanded participation by Turkish companies in Sudanese infrastructure, energy and agriculture projects. On the political front, Erdogan has fully embraced Sudanese President Omar al-Bashir, despite his international indictment for genocide, once stating of Bashir that "a Muslim can never commit genocide."
Erdogan also knows that Saudi Arabia welcomed Bashir in Riyadh on June 19, thus providing him additional cover for his own warming of relations with Khartoum and presumably pleasing Riyadh. Cairo, already suspicious of Turkey's ambitions in Gaza, will further show its anger. The trip thus continues Erdogan's quest to use the Qatar crisis to stand with Qatar, establish a permanent Gulf military presence, irritate Egypt, avoid breaking ties with the Saudis, and thus emerge as a peacemaker with enhanced stature in the Muslim world.

Gaza Suffering Opens Door for Egypt, Dahlan
Yousef Munayyer, MEI Scholar
As a crisis continues to unfold in the Gulf, another continues to deepen in the Gaza Strip where two million Palestinians, half of which are children, live with fewer than 3 hours of electricity a day. The political interests of all players, particularly Israel and the Ramallah-based Palestinian Authority, have led to calculated policies of suffering aimed at undercutting support for Hamas in the Strip. These policies have systematically destroyed an economy that has only shrunk as its population and their basic needs continue to grow.
Interestingly, the most recent increased pressure on Gaza, which has been a joint effort by Mahmoud Abbas and Israel, seems to have put Hamas in a particularly desperate situation that has opened a door to Egypt, Mohammed Dahlan and the axis that is currently blockading Qatar, Gaza's most significant recent supporter. Gaza might offer a pathway for Mohammed Dahlan, a bitter rival of both Hamas and Abbas, to re-enter Palestinian politics. The West Bank path back was closed off by Abbas ahead of last year's Fatah conference, despite significant pressure from the Jordan/UAE/KSA/Egypt (JUKE) group.
While Dahlan has a stronger power base among Gaza loyalists, a scheme to bring him back to Palestinian politics through Gaza where Hamas is in control is very hard to imagine. More likely, these recent developments will serve as an opportunity to spite Abbas after his refusal to accommodate the JUKE group, and only add to the number of players aiming to advance their political interests at the expense of Gaza's civilian population.