In this week's Monday Briefing, MEI experts Alex Vatanka, Charles Lister, Marvin G. Weinbaum, and Eran Etzion provide analysis on recent and upcoming events including President Trump's statement that he will no longer waive U.S. nuclear sanctions on Iran, new developments in northern Syria, Pakistan's response to the withdrawal of U.S. security assistance, and Benjamin Netanyahu's trip to India.
Trump will no longer waive U.S. nuclear sanctions on Iran
Alex Vatanka, Senior Fellow
President Donald Trump said on January 12 that he will no longer waive nuclear-related sanctions on Iran. This is a disappointment for Tehran, which had been urging Washington to stick to the 2015 nuclear agreement. From Tehran's perspective, however, the collapse of the deal is not yet a foregone conclusion. At Trump's urging, Congress might be able to come up with a pathway in which the nuclear agreement is saved but Iran is pressured via other tracks.
Such a scenario might be welcomed by Trump, who is by some accounts irked by having to certify the nuclear deal every 120 days. Meanwhile, the re-emergence of Iran's systematic violation of the human rights of its citizens can be a platform for cooperation between both Republicans and Democrats but also between the U.S. and the Europeans on the question of Iran. The EU is determined to preserve the nuclear deal, but will likely find it hard to dismiss American calls for cooperation to press Iran on human rights. At best, though, they might impose some unilateral EU sanctions on Iran; much will still depend on the Iranian regime's treatment of political prisoners in the near future. W
While the Europeans have no appetite to follow Trump on a nuclear dead-end path, the Russians and the Chinese have made it clear that no U.N. action will be taken against Tehran concerning recent protests in Iran, nor are they willing to support the renegotiation of the 2015 nuclear deal. In Tehran, such realities are seen to put the onus on the Americans to once again mobilize the international community, even though unilateral U.S. sanctions can still inflict much pain on the Iranian economy.
A changing course in northern Syria
Charles Lister, Senior Fellow
Northern Syria's various unresolved contradictions and sources of conflict are re-erupting, as key external powers look to determine the shape of "post-ISIS" Syria. In the northwest, Turkey has reversed course on the military assistance taps given to the non-jihadi opposition in protest of the Assad regime's recent offensive in Idlib's southeast—a significant violation of the region's de-escalation agreement that has killed dozens of civilians and displaced 100,000. Turkey now also appears poised to attack the Kurdish YPG's bastion of Afrin, likely with opposition support, risking the opening of an entirely new front in the conflict. Elsewhere in the northwest, a series of mysterious opposition drone attacks on Russia's most valuable military facilities has raised the question of whether foreign states may now be seeking—directly or indirectly—to enforce new sources of pressure on the pro-regime alliance.
In northeastern Syria meanwhile, a newly revealed U.S. strategy to transform the YPG-led Syrian Democratic Forces into a border security force has inevitably met with hostile responses in Ankara. An actor designated as a terrorist organization and perceived by Turkey as an existential security threat was never going to prove an acceptable "border security force." Such ill-judgement is bad enough, but America's nonsensical relationship with the YPG was made all the more illogical by recent Pentagon statements suggesting that the U.S. would have little issue with a Turkish attack on YPG-held Afrin, because that city was "not located within the [anti-ISIS] Coalition's area of operations."
These rifts and others were inevitable, having merely been swept under the carpet in recent months. Russia's de-escalation design for Syria in particular was not, contrary to supportive statements by much of the international community, a viable solution to Syria's core sources of conflict. Perhaps Syria is now entering a new phase of its civil crisis—it is certainly not on the brink of stability.
Pakistan's leaders under internal pressure to renounce U.S. support
Marvin G. Weinbaum, Director for Afghanistan and Pakistan Studies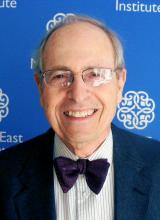 Two weeks ago, the United States suspended up to $1.3 billion in security support to Pakistan. A frustrated Washington, displeased with Pakistan's purported links to the Afghan Taliban and Haqqani network, is demanding they be cut. Accused as well by President Trump of engaging in lies and deceit, Pakistan's official response has thus far been largely restrained as has the State Department and Pentagon in very recent contacts with Pakistan.
But the reaction in Pakistan of several cabinet members and generals, the political parties, media pundits, and the broad public has been defiant. Voices are calling for Pakistan to renounce all American assistance and deny to the U.S. the air and ground access to Afghanistan critical to resupplying forces there. At stake are not only those routes, but also valued intelligence sharing between the U.S. and Pakistan. The Trump administration's decision also promises to drive Pakistan to closer reliance on China, and even toward Iran and Russia.
Although Pakistan has reacted with restraint In light of the political risks to its leaders, they may be reluctant to appear bending to American demands for tangible evidence of a policy change. Withholding funds could be just the first step in an escalation of American pressures, leading conceivably to the deeply hurting financial and political consequences for Pakistan in being declared a state sponsor of terrorism. More serious still, the U.S. may follow through on its threat to clean out terrorist networks across the Afghan border should Pakistan fail to act. Unilateral military incursions could quickly turn what has become an increasingly frosty relationship into a hotly adversarial one.
Netanyahu in India: Strategic cooperation or domestic diversion?
Eran Etzion, MEI Scholar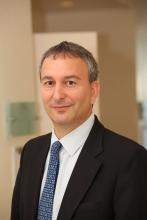 Relations between Israel and India have traditionally run on dual tracks—beneath and above the surface. Discreetly, the two countries have solidified a strategic partnership, focusing on arms sales and broader defense cooperation, cutting across party lines in India and in Israel. Above the surface, India's deeply held policies of nonalignment, as well as its domestic politics, led to a cautious and at times reluctant posture toward Israel.
The rise of Prime Minister Narendra Modi's conservative government, coupled with Benjamin Netanyahu's targeting of China's and India's vast markets, allowed relations to flourish. The trip is yet another calculated step on Netanyahu's long march to divert public attention from a seemingly endless series of criminal investigations and familial public humiliations. Thus, his son Yair's latest entanglement with prostitutes and strip clubs—exposed via his state-paid driver's eavesdropping—forced the family to leave the 27-year-old "young boy," as his father constantly refers to him, behind.
Netanyahu's political strategy is on full display—position yourself as the only Israeli leader of real international stature; attack the "mainstream media" and the "liberal left" as anti-patriotic, dishonest and "on a personal witch-hunt against me and my family"; galvanize your political base using every national tool at your disposal, such as budgets and partisan legislation; and nip any internal revolt within your party or coalition in the bud, at all cost.
In 2017, Netanyahu spent 59 days overseas on 14 trips, all of which he unabashedly calls "historic." But history will recall this period for what it is—a master politician's final attempt at survival.