In this week's Monday Briefing, MEI experts Eran Etzion, Gerald Feierstein, Marvin G. Weinbaum, and Gonul Tol provide analysis on recent and upcoming events including Netanyahu's meeting with Trump, the Saudi Crown Prince's first extended travel abroad, the Taliban's call for peace negotiations with the U.S., and Turkey's pivot to Africa.
Ultimate show, ultimate deal, ultimate gamble
Eran Etzion, MEI Scholar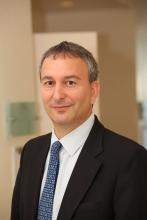 Prime Minister Benjamin Netanyahu's fifth meeting with President Donald Trump is taking place against a backdrop of unprecedented and spectacular events. The two leaders' masterful usage of staged media events, fused irrevocably into their politics, will be reaching new heights in the coming months.
It started with the announcement of the gradual relocation of the U.S. embassy in Israel to Jerusalem, now slated for the 70th anniversary of Israel's creation on May 12, which will be marked by a long series of festivities. Netanyahu will invite Trump to play a leading role in the event.
At the meeting, a major topic for discussion will be Trump's "ultimate deal," the dead-on-arrival peace initiative to be announced in the coming weeks. This announcement is synchronized with the two administrations' respective political agendas: later this week, Netanyahu will make his annual showing at the AIPAC conference, in what has become an important tradition.
Meanwhile, back at home, Israel's investigative authorities are closing in on Netanyahu and his wife, recruiting his third closest aide as a state witness in multiple cases of bribery, fraud and breach of public trust.
The U.S.'s embassy move on May 12, the ultimate show, coupled with Trump's "ultimate peace deal," are leading to the ultimate gamble: upon his return to Israel, Netanyahu is expected to call for early elections, to be held shortly after the said festivities and possible announcement of the peace initiative. However, this last-ditch effort is not likely to salvage the prime minister's career. He will quite likely be celebrating Israel's 71st anniversary behind bars.

Mohammed bin Salman launches first extended travel abroad as crown prince
Gerald Feierstein, Director of Gulf Affairs and Government Relations
Saudi Crown Prince Mohammed bin Salman has embarked on his first extended travel outside of the Kingdom of Saudi Arabia since his elevation to heir apparent last year, arriving in Cairo over the weekend. The trip will include extended stops in the U.K. and the U.S. as well. As of this writing, a potential visit to Paris remains unconfirmed.
The Egyptian stop should be relatively easy for the Saudis. Tension last year over the Saudi request for the return of two islets in the Red Sea–Tiran and Sanafir–was ultimately resolved in favor of the Saudis despite resistance and public protests in Egypt. The Saudis see the islands, which had been under the control of the Egyptians for decades, as integral to their planned tourism development outlined in Vision 2030. The Egyptians used the occasion of Crown Prince Mohammed's visit to announce their planned participation in the massive NEOM project, another Vision 2030 initiative that aims to create a massive new city straddling the Saudi, Egyptian and Jordanian borders.
The visit to the U.K. will be more challenging for Crown Prince Mohammed. The government of Prime Minister Theresa May sees a stronger bilateral relationship with Saudi Arabia as a key element of their "Global Britain" post-Brexit strategy. In particular, the British are campaigning intensively for Saudi Aramco's initial public offering to be floated in London rather than New York. But Saudi Arabia's intervention in Yemen, as well as broader concern in the U.K. about its illiberal domestic policies, are likely to stir vocal opposition to the visit, including in the Parliament.

Ghani offer to Taliban not enough to bring them to bargaining table
Marvin G. Weinbaum, Director for Afghanistan and Pakistan Studies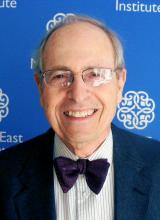 In a recent statement the Taliban called for direct peace negotiations with the United States. The U.S. Department of State responded stating that any peace talks with the Taliban must be "Afghan-led and Afghan-owned." Last week, at a 25-nation Kabul anti-terrorism conference, President Ashraf Ghani announced his government's unconditional readiness to enter peace talks with the Taliban. Calling on the Taliban to renounce violence and agree to a ceasefire, Ghani offered in exchange official recognition of the Taliban as a legitimate political party, a political office in Kabul, release of prisoners, and several other important concessions.
The Taliban has not officially accepted or rejected the peace offer. But in a letter sent in response to a New Yorker article by Barnett Rubin arguing for a cease-fire the Taliban described the Ghani invitation to peace talks as a call for its "surrender." Likely to reject the government's overture, the Taliban views the Ghani regime and the Afghan constitution as illegitimate, both products of the United States. Unchanged is the Taliban's refusal to include the government in negotiations and its insistence as a precondition to talks that foreign troops leave the country.
While most Afghan political leaders have applauded Ghani's offer to the Taliban, some recognize that his generous terms have probably undermined the government's bargaining position should talks ever be held. As Amrullah Saleh, current state minister of security reforms and former head of the National Directorate of Security puts it, Ghani has left "nothing to negotiate."

Turkey's pivot to Africa
Gonul Tol, Director for Turkish Studies
Africa has always been Turkish President Recep Tayyip Erdogan's favorite destination. In the last few years, he has visited Somalia, Ethiopia, Djibouti, Uganda and Kenya. In 2017 alone, he visited six African countries. Last week, he was on a tour to hold meetings in Algeria, Mauritania, Senegal and Mali to discuss economic relations and security cooperation.
Turkey's interest in Africa is not new: in 1998, Turkey decided to open up to Africa. But due to the financial crisis and earthquakes, Turkey had to postpone its plans. With the AKP's rise to power, Turkey's interest in Africa was revived. 2005 was declared "the year of Africa," and Turkish NGOs, aid organizations and businessmen flocked to the region. Tens of new Turkish diplomatic missions were opened and Turkish Airlines launched new flights to every corner of the continent. Turkey embarked on an aggressive policy of political, diplomatic, economic and cultural engagement.
As Turkey finds itself isolated internationally and facing difficulties domestically, Africa once again becomes an attractive alternative for Turkey's ruling party. The chaos in the Middle East has dealt a blow to Turkey's traditional alliances in the Middle East and a gamut of factors have strained the country's relations with its Western allies. Democratic backsliding and increasing domestic instability have led to decreased foreign direct investment and made the Turkish economy vulnerable. In Africa, Turkey hopes to find supporters to its global policies and break its international isolation as well as cement its influence in a region that has become increasingly important for Turkish economy.