In this week's Monday Briefing, MEI experts Marvin G. Weinbaum, Charles Lister, Hassan Mneimneh, and Paul Scham provide analysis on recent events including the killing of Afghan Taliban leader Mullah Akhtar Mansour, deadly blasts targeting regime-held territory in Syria, Iraq's intra-Shiite feud, and Avigdor Lieberman's appointment as Israel's Defense Minister.
Afghan Peace Hopes Die with Mansour
Marvin G. Weinbaum, Director of the Center for Pakistan Studies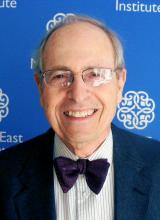 The U.S. drone strike that apparently killed Taliban leader Mullah Akhtar Mansour plants the final nail in attempts to find a political way out of the Afghan conflict. Although over the last ten months Mansour has stood as an obstacle to efforts to revive talks between the Taliban and the Kabul government, he had earlier been considered to be one of those Taliban leaders most open to reconciliation.
None of the likely claimants to the Taliban's helm is likely to join a peace process. His chief competitor for leadership, Mullah Abdul Qayoum Zakir, a former Guantanamo prisoner, had regularly attacked Mansour for his conciliatory moves and close links to Pakistan. Mansour's second-in-command, Sirajuddin Haqqani, who is reportedly charged with directing the Taliban's military operations, has the reputation of being a ruthless, radical ideologue opposed to dialogue. Mansour's death may set off a new leadership struggle, but is unlikely to weaken the insurgency in Afghanistan.
The important takeaway is Washington's decision to make the Taliban leader its target. Until now, Mansour has lived and traveled with near impunity within Pakistan and apparently even allowed to travel abroad, and his mainline organization, the Quetta Shura, has until now been spared in the hope of having Taliban leaders with whom to negotiate. The direct order by President Barack Obama that Mansour be killed makes it clear that the Afghan conflict will be settled on the battlefield, not at a conference table.
 
Syria Blasts Aimed at Exacerbating Sectarian Conflict
Charles Lister, Resident Fellow
The death earlier today of over 120 people in regime-controlled Tartus and Jableh is a deeply worrying sign of things to come. Today's attacks employed multiple car bombs and suicide bombers and were the first such attacks to penetrate the city of Tartus, which amongst other things now hosts an expanding Russian naval base.
While the veracity of a purported ISIS claim of responsibility cannot be substantiated, the perpetrators had one clear objective: to stoke a self-sustaining cycle of sectarian tit-for-tat violence that incapacitates moderates and empowers extremists. This is a strategy that ISIS' predecessors have previously used with cold-blooded success in Iraq. That regime loyalists subsequently raided an IDP camp shortly after today's attacks and killed at least seven Sunni civilians underlines the explosive potential that today's events could have.
Meanwhile, CENTCOM commander General Votel's visit to northeastern Syria has exacerbated another source of division: between the mainstream anti-Assad opposition and the Kurdish-dominated U.S.-backed anti-ISIS forces. Overwhelming U.S. support to the Kurdish Y.P.G. since September 2014 may have secured valuable short-term victories against ISIS, but it has also created a dangerous long-term power imbalance in northern Syria. Continued hostility in this respect may well outlast the conflict between the Assad regime and the opposition.
As much as CENTCOM continues to aggrandize the role of several former opposition groups, and a number of small tribal and minority militias, Washington's anti-ISIS force remains at least 75 percent YPG. By continuing along this path, territory will be won back from ISIS, but in such a way as to create the conditions for its eventual return.
 
Iraq's Intra-Shiite Feud
Hassan Mneimneh, MEI Scholar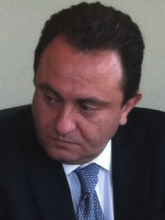 The weakening of ISIS is a remarkable opportunity for Prime Minister Haider al-Abadi's government to recapture lost territory and assert legitimacy. The Obama administration has rightly recognized the importance of the moment, and seems to be providing Abadi with potentially meaningful support.
But the real drama faced by Abadi is within the increasingly fractured Iraqi Shiite politics. Baghdad's Shiite political elite is engaged in an internecine multilateral fight, with each of the many faction leaders hoping to emerge as the acclaimed champion of the public's rejection of corruption, incompetence, and kleptocracy. Moqtada al-Sadr has so far succeeded in holding the initiative. While officially espousing reform, and thus nominally aligning himself with Abadi's cause, he has undermined the prime minister in words and deeds. Last week, his supporters stormed the PM's office, after similar attacks against the parliament and other government offices in the recent past. Confrontations with security forces left two protestors dead and many injured, raising the risk of an escalation that may erode Abadi's focus on the ISIS fight. Sadr has proven himself capable of mass mobilization, and is openly expecting rewards for his 'accomplishment.'
Abadi faces the delicate task of maintaining law and order, as well as his own authority, while placating the often erratic Sadr. Of the many mediators capable of affecting the situation, Iraq's most prominent religious authority, Ayatollah Ali al-Sistani, may be the best option to usher the escalating confrontation toward a soft landing. The next credible option would be Iran.
 
Israel Shifts Further to the Right
Paul Scham, MEI Scholar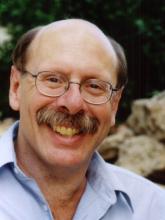 Israeli politics are known for being rowdy and bare-knuckled at the best of times, and few think this is the best of times. But last week's developments were virtually unprecedented. The political changes now appear fairly clear, but the policy implications are yet to be seen.
Since the elections of March 2015, after which Prime Minister Benjamin Netanyahu put together a narrow coalition with 61 Knesset members vs. 59 in the opposition, he has been holding almost half a dozen cabinet portfolios open, presumably to entice Isaac Herzog's center-left Labor Party to join a coalition government. Early last week, the deal seemed ready to consummate, with Herzog to be foreign minister, although 14 of his party's 24 Knesset members refused to sign on. Then, suddenly, the deal was off and, instead, Avigdor Lieberman of the far-right Yisrael Beiteinu party is now to be Minister of Defense, displacing Moshe Ya'alon from Netanyahu's own Likud Party. Ya'alon is a true-blue rightwinger, but has supported the military establishment in recent political scuffles when Israel's top generals have criticized the government's hardline policies, especially regarding treatment of arrested Palestinians. Israeli liberals, generally not fans of Ya'alon, see his departure as a further blow to Israeli democracy and civil liberties.
Lieberman is an avowed rival of Netanyahu and was notorious in the last government, when he was foreign minister, for foreign policy pronouncements contrary to those of the prime minister. His presence moves the current government, seen as the most right-wing in Israeli history, further to the right on issues connected to the moribund relations with the Palestinian Authority.
The Obama administration, treading carefully, has indicated it expects a good relationship with the new Israeli defense minister. Meanwhile, Isaac Herzog's political future looks shaky, to say the least.